We know how to build it
That emotional connection that elevates your brand from a purchase decision to a part of our lives. When it comes to building brand loyalty, recognition and trust, we're the ones that will inspire consumers to love your brand.
How good are we?
Well, we're blushing but you've probably already heard about us or seen us on
We invented it
We blew the lid off the traditional design agency model. Why? Because we knew there was a better way to build a brand and support our clients. One of ways we did this was to ingrain technology in our DNA.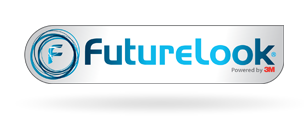 As a result, we are flexible, agile and highly responsive, and we are one of Canada's most environmentally-progressive branding firms. Our empowered team consists of senior level experts from every facet of global brand design and development. And our cutting-edge visual science tools like FutureLook® and proprietary Brand Experience systems support brand owners in making critical design decisions.
"Reset Branding is a truly amazing company and their approach to branding is innovative."
Stephanie Neskas, Business Manager 3M Canada Commercial Graphics Division
We live and breathe it
We build brands that ignite business results. Brands that are magnetic and that connect both rationally and emotionally with consumers.
Nothing is more exciting to us than being part of our clients' business growth and knowing that we have enhanced someone's life at the same time. We approach every project with enthusiasm and excitement, from the smallest line extension, to the complete redesign. What more can we say?
We're doing it right now
You know that feeling you get right before you hit the water? Imagine that feeling in a kick-off meeting.

We built our agency to be collaborative, innovative and yes, fun. It's this approach that generates a significant boost in creative energy and output. We discovered that it's easier to solve a brand challenge if you can have fun while doing it. Sounds simple, doesn't it? Oh, and did we mention we're great people to work with? Here are some of our clients that get it.