We know how to build them
Reset is a strategic branding and design firm that believes design is not subservient to marketing: it can lead it.
How good are we?
Well, we're blushing but you've probably already heard about us or seen us on
We invented it
To profoundly engage clients in the strategic and creative process of shaping their brands, we sidestep the traditional methodologies in favour of something more provocative. From a literal translation of your brief to its edgiest incarnation, we develop creative executions that span the range of possibility. For clients, seeing their brand on a spectrum, stretched to its full length, empowers them to consider it from a new perspective.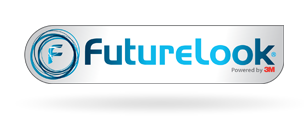 Even when everybody agrees on a direction and loves the work, it's not quite finished yet. We apply our litmus test: a 95 percent accurate visual science system (developed by our friends at 3M) that objectively predicts whether the finished product will connect with the customer in all the right places.
"Reset Branding is a truly amazing company and their approach to branding is innovative."
Stephanie Neskas, Business Manager 3M Canada Commercial Graphics Division
WE'VE GOT ONE
Influencing both price and purchase decisions, superior brand design delivers superior business results. We understand this connection instinctively. And we know that making the most of it demands examining your brand as never before.
We do this by dismantling it. That's right. We take it apart. Piece by piece. By deconstructing your brand, we can see what every component looks and feels like, and whether it accurately and authentically communicates everything you want it to say.

Once we understand all the parts, we are uniquely equipped and inspired to put them back together as a more powerful whole.

We call this 'smashing the brand', and when it comes to achieving a 360° perspective of what your brand is and stands for, there is nothing more revealing or effective.
We eradicate indifference
Meaningful design isn't simply craved: it's co-opted
Consumers aspire to possess it, weave it into their lives, and claim it as their own.
Not because of what it says about the product.
But because of what it says about them.
Evoking this visceral emotional response - and the tangible business results that follow - are the most satisfying (and quantifiable) parts of what we do.