As seen In
Branding guru and up and coming branding star John Miziolek is at the helm of making his company, Reset Branding, a leader in the branding and design world.
Miziolek is one of the premiere strategic branding professionals who is making waves in the cutthroat world of design agencies. He specializes in brand strategy, consumer insights and name generation and his experience in building and revitalizing brands spans every category of consumer packaged goods and corporate development. "The advent of technology and the lack of agency differentiation has made the environment for design firms extremely competitive. Anyone with a computer can claim to be a designer," said Miziolek. As one of the co-founders of Reset Branding, Miziolek has turned the traditional design firm model upside down to create an innovative agency that reaches out to clients all over the world.
With offices in Toronto, New York and Chicago, Reset Branding specializes in brand strategy and development for both consumer brands and business-to-business products and services. Miziolek is also a celebrated contributor to the design industry and a mogul in the media. Miziolek can be seen as a regular contributor on History Television's show "What's in a Name?" and has done interviews for Canada's top news outlets including CBC Radio and Global News.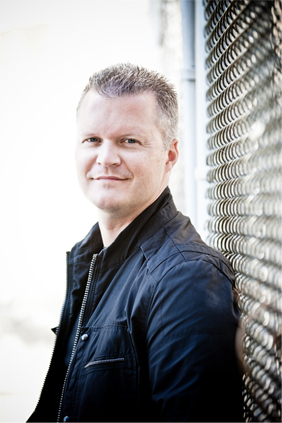 Born and raised in Toronto, Canada, Miziolek grew up watching his father, a highly successful commercial artist, work with top-tier companies. "Back in the day when there were no computers around, fine artists like my father were commissioned to develop packaging and advertising campaigns for major companies," Miziolek said, cheerfully adding, "And I am lucky enough to have half the talent that he had." By the time Miziolek started at Humber College to study Design, branding was not only about creative talent, but also about strategy and business. Miziolek went on to study Strategy and Business at Queen's University to round out his focus on brand development.He decided to partner up with creative powerhouse Franca DiNardo to build one of the most unique and innovative design firms in the industry today, Reset Branding. DiNardo and Miziolek, sometimes called the Dynamic Duo by clients, provide an extremely powerful combination of talents. DiNardo, whose experience spans every category of corporate and consumer packaged goods from food, beverage and spirits to personal care, pharmaceutical and household products drives creative development and Miziolek specializes in strategy and innovation.
The pair also has a unique approach to the relationship with their clients by working with them as partners to help maximize their brand value. "
We want to grow with our clients. It might sound crazy that even in a down economy we sometimes turn clients away. We are very selective about the clients we work with because having a business and cultural fit is extremely important to us. A good fit increases the likelihood that what we create together will be successful
," said Miziolek. Reset Branding puts an emphasis on people. Miziolek supports his clients and believes that if companies have the right people working on their business any challenge can be overcome. Clients often find the right people in DiNardo and Miziolek as the pair's approach is direct, passionate and dynamic.
Miziolek advocates strongly for the business value of design and it's impact on the financial strength of his clients businesses but admits that his company's approach is not for everyone. "For the clients that really 'get it' the results are powerful, for the companies that don't, there are lots of mediocre agencies to choose from." On the creative side, DiNardo and Miziolek both work to balance creative brilliance and strategic business needs to maximize brand value.
The Reset Branding approach is showing clients a faster, more efficient alternative to expensive slow-moving corporate conglomerate firms. Miziolek relishes his shake up of the industry. From an early age Miziolek has valued the importance of new approaches. "
Once I found passion in the design industry I knew I wanted to do something different. I learned from my father because he was a pioneer in the way he worked with clients. And he was sought out all over North America for his work
," said Miziolek.However, challenging the status quo is not always easy. Miziolek often has to fight push back from clients who do not understand the benefit of working with a firm with such an innovative model. "
When some clients hear about our company they usually have questions. Companies think we must be really expensive or too small to have enough resources. We explain that it is actually the opposite. Our Global Design Network makes us bigger than most global firms but with significantly less overhead, and more talent to offer
," explained Miziolek. Clients who "get it" come to realize that Reset Branding's talent pool, capabilities and resources are expansive, which explains Reset Branding's growing client list.
Miziolek and Reset Branding's future projects will be the ones to watch in the coming months as they tackle extremely high-level client projects and continue to grow, challenge and innovate within the design industry as well as for their client's businesses. "Our goal is to advance the practice of design as a strategic business tool, in order to facilitate growth and change for our clients and the industry." says Miziolek.
John is a dad, loves hockey, playing drums and secretly believes he was in Led Zeppelin. Oh, and he would take the Red pill.