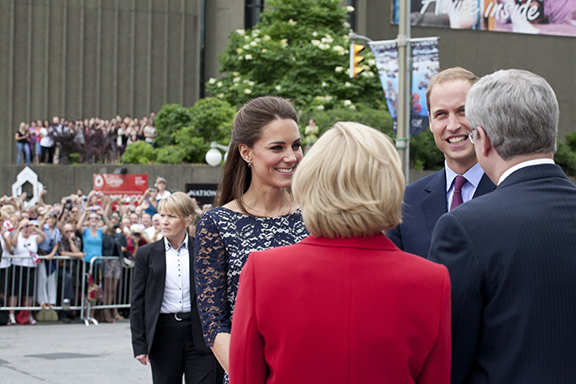 The Duke and Duchess of Cambridge's Canadian tour was, from a branding perspective, and huge success.
Recently, John Miziolek from Canada's premier branding agency, Reset Branding, was asked to comment on the effect of this tour on the Royal Family's brand by Rebecca Lindell from Global News.
"This event is part one of a massive PR tour, and this couple is going to be thrust into the limelight at every step possible because they want to change the idea and perception of the brand of the Royal Family," said John Miziolek, a brand specialist with Reset Branding Inc.
From a branding perspective the royals have had a tough 30 years. Divorce, death and financial problems combined with the awkwardness of Charles have eroded the family's brand. With the wedding of Will and Kate and the public exposure they've already achieved, it seems as though the Royal Family has come to a new understanding. An understanding that Will and Kate are just the right people to revive a stodgy, old brand and regain the hearts and minds of the commonwealth.
"It's the openness and the flexibility of the royal couple that has really transcended what people would normally believe the monarchy to be, which is stuffy, emotionless and detached," Miziolek said.